---
If you're gonna collect it, you need to protect it!
Collector Car, Vintage Motorcycle & More!
The ride in your garage represents the countless hours of hard labor, sweat, blood and lots of money. (More money than your wife knows about anyway.) No matter whether its a bike, a trike or a four by four with four on the floor, we have the coverage you need.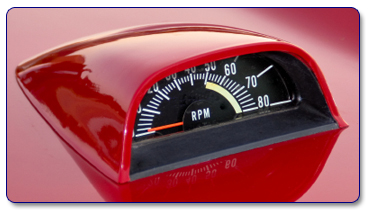 Qualifing vehicles include:
Antiques
Classics
Street Rods
Customs
Muscle Cars
Exotics
Modern Classics
Vintage Motorcycles
Antique Tractors
Antique Fire Truck
Antique Military Vehicles
Coverage for your classic can include emergancy towing, roadside assistance, emergency lockout, emergency travel expenses, car show expense, theft reward and more! There are different levels and plans to suit your specific needs.
Marine
No, not the ones with guns...we're talking boats, but not just any boat.
Qualifing vessels are wooden and high quality classic non-wooden boats which are...
12 years old or older
18 feet in length or larger
$10,000 or more in value
A top speed of 45 mph or less
Excellent reproductions of classic wooden boat designs, home built or kit wooden boats, most cruisers and trawlers, mono-hulled sailboats, wooden canoes and more!
Other Collectables
Do you have a special collection? Whether it's planes, trains and automobiles or lions, tigers and bears (Oh my!), we can insure your prized collections at a very competitive rate. Our coverages include:
Agreed Value Coverage
Inflation Guard
Broad Coverages includes damage caused by accidental breakage, fire, flood, theft, hurricane, earthquake and more.
Automatic Coverage for new additions